Popular Topic:
Recent Posts
Adding an Embedded Video
To add a video to your website, you should upload your video to Youtube or Vimeo first. Here's why:
They automatically do any resizing or conversion needed
It makes it much easier to add it to your website
There is greater discoverability — more people may find you
Follow these instructions to add a YouTube video to your Pub Site website.
The easiest place to add a video is on the author page or a book page. If you want to add your video to your author page, paste the code into the Audio/Video section and click "Update Author."
If you want to add your video to one of your book pages, go to the Products/Titles tab in the Admin menu, select the book, and go to the Audio/Video tab and paste the code in the box labeled "Audio/Video embed code".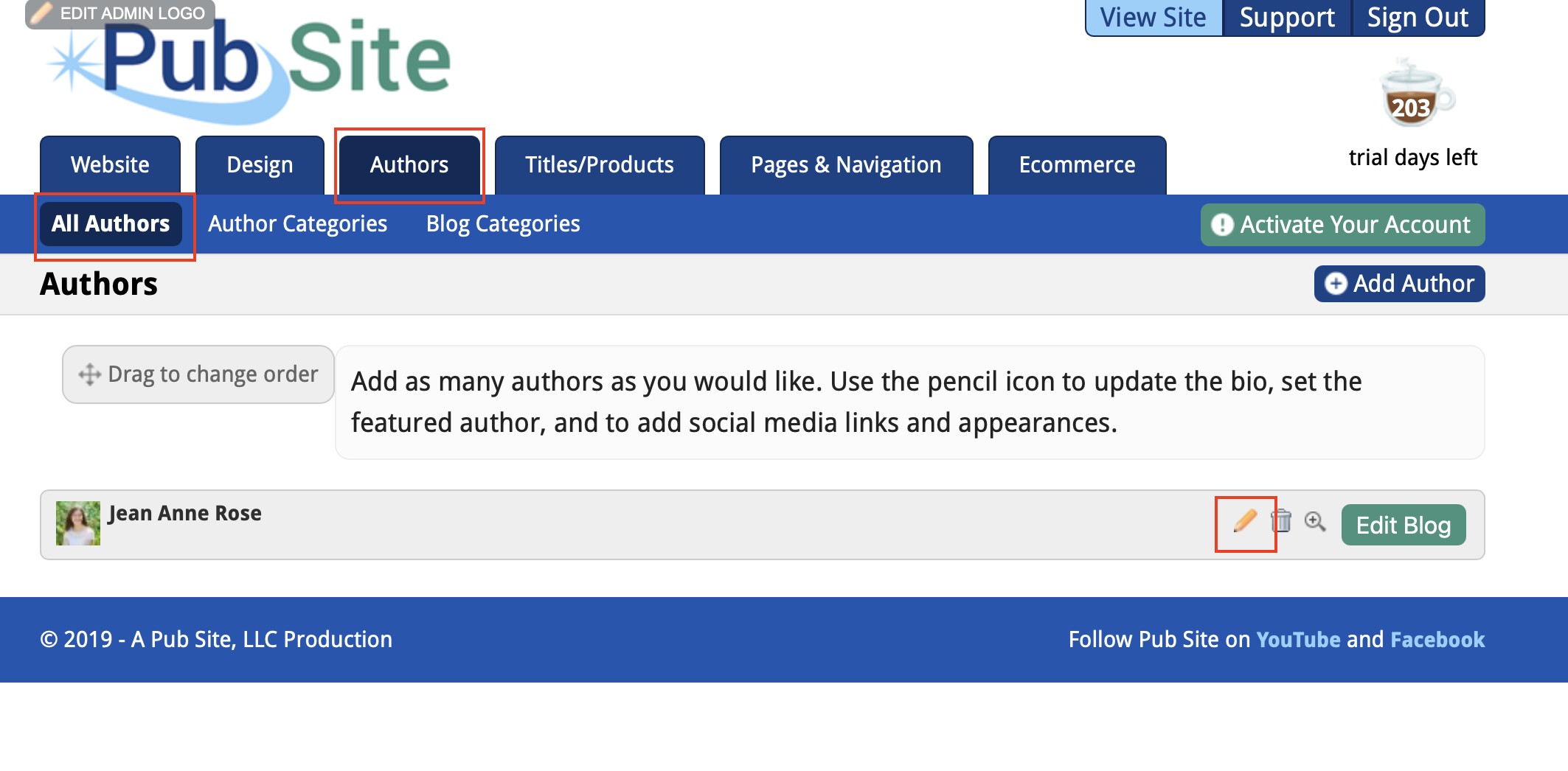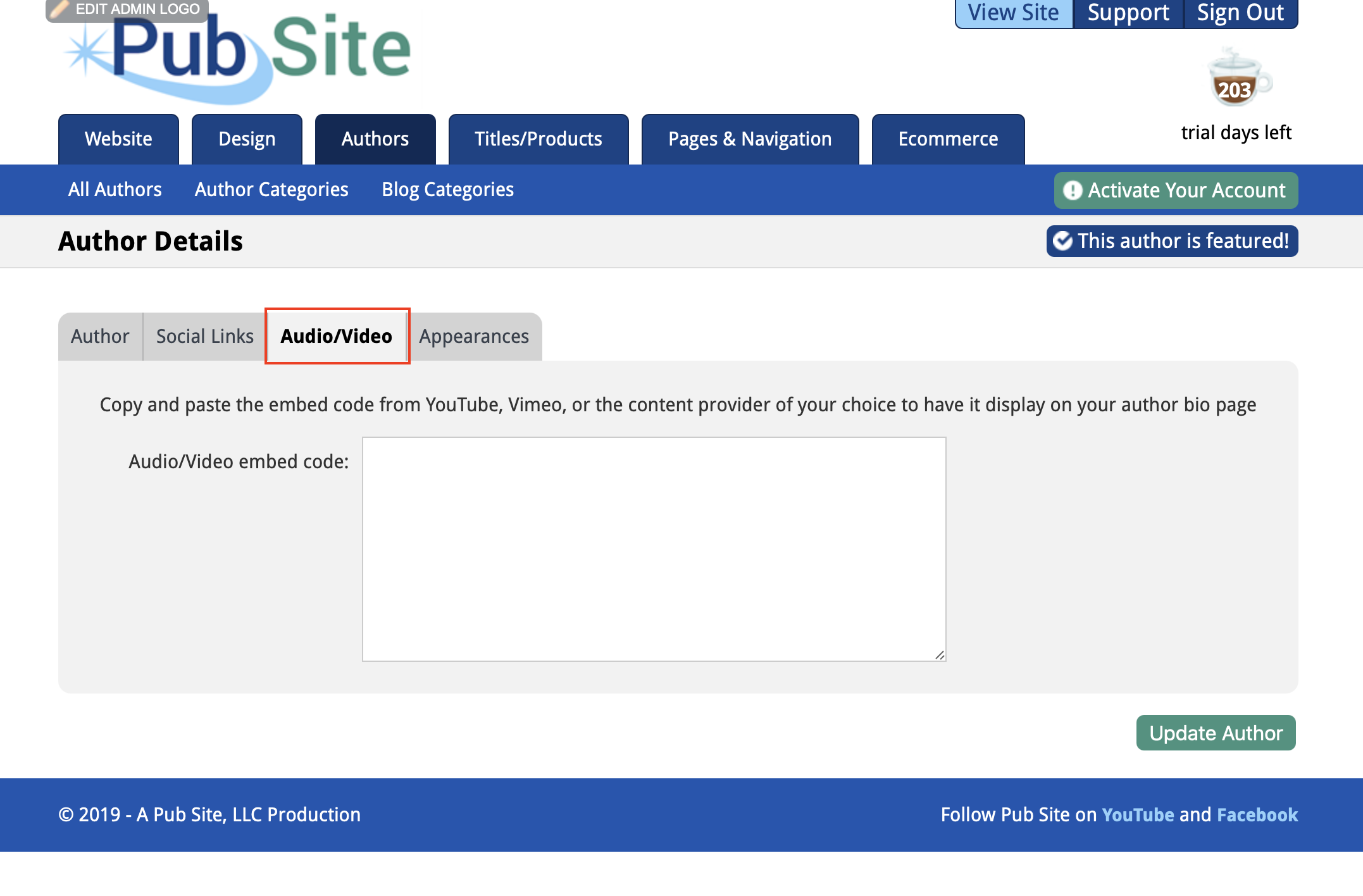 Go to the YouTube video you would like to add. Once there, click "Share." Then click "Embed." You will see a popup window with HTML code. Copy the entire code.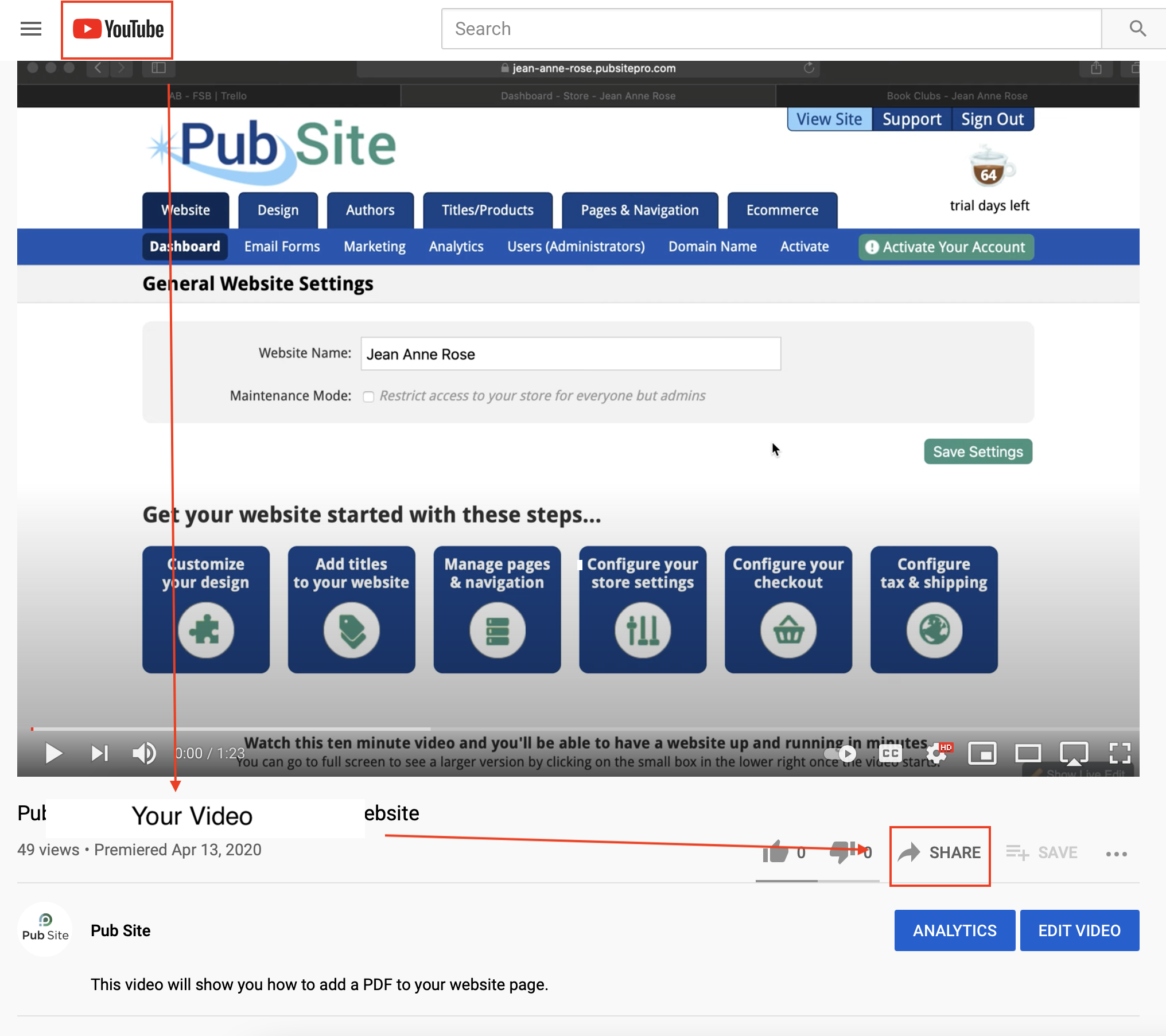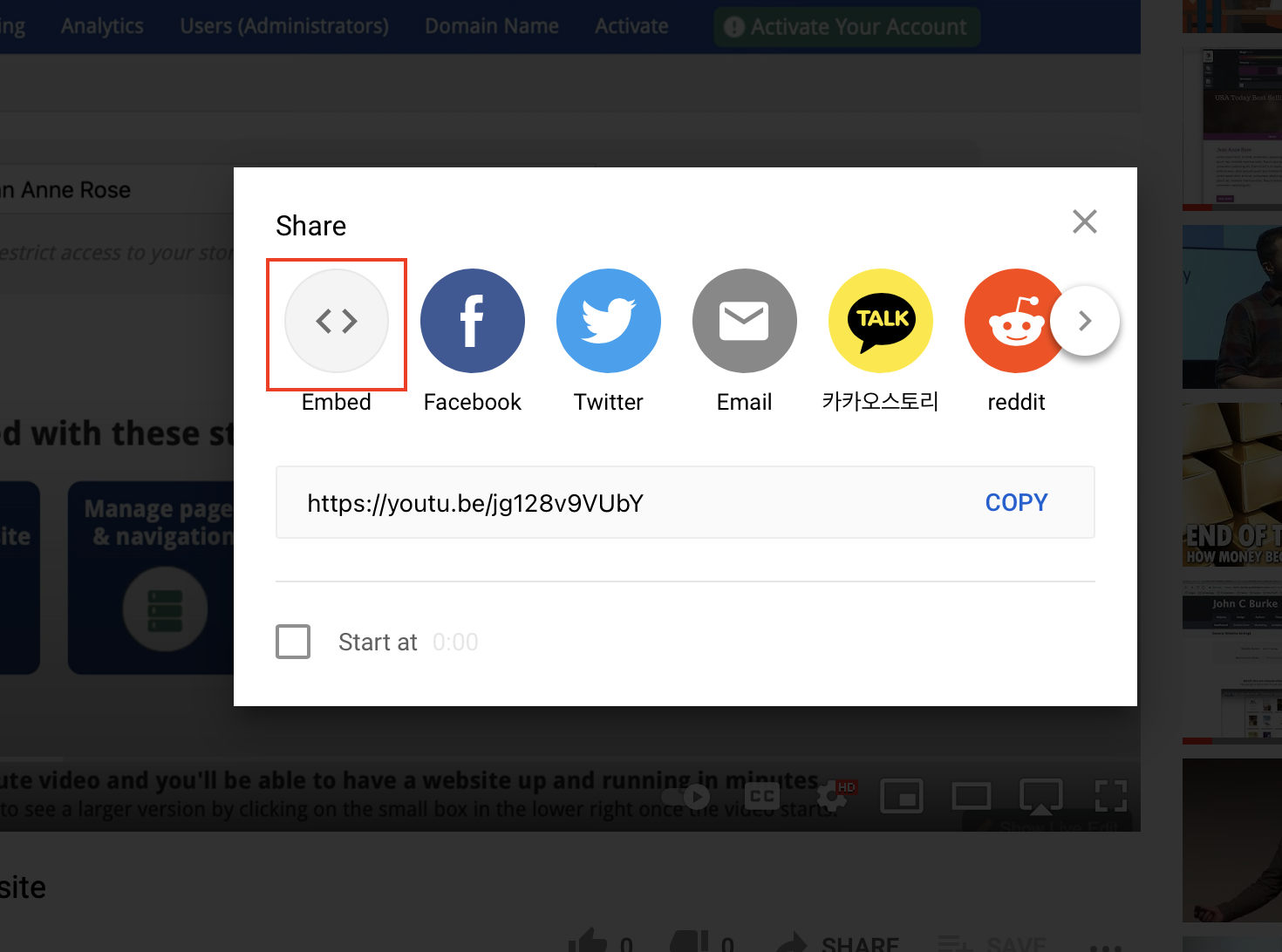 Paste the embedded code into the Audio/Video: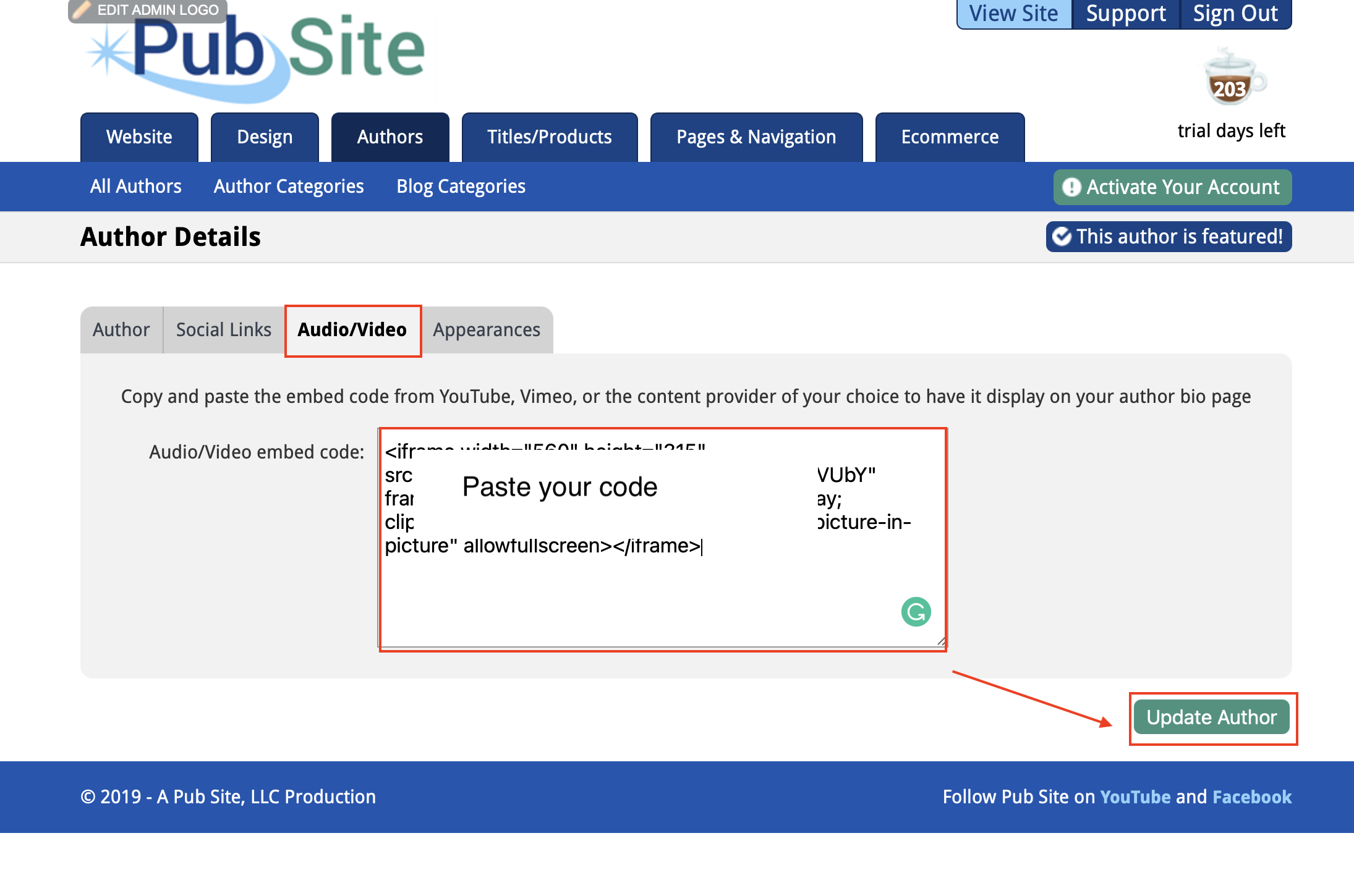 To add a video on any other page on your website, go to the page and click "Update Content". In the edit window of your page, click "Source." You will then see your page in HTML code. Paste the code from your YouTube video in the place you want it to appear. Then click "Save changes."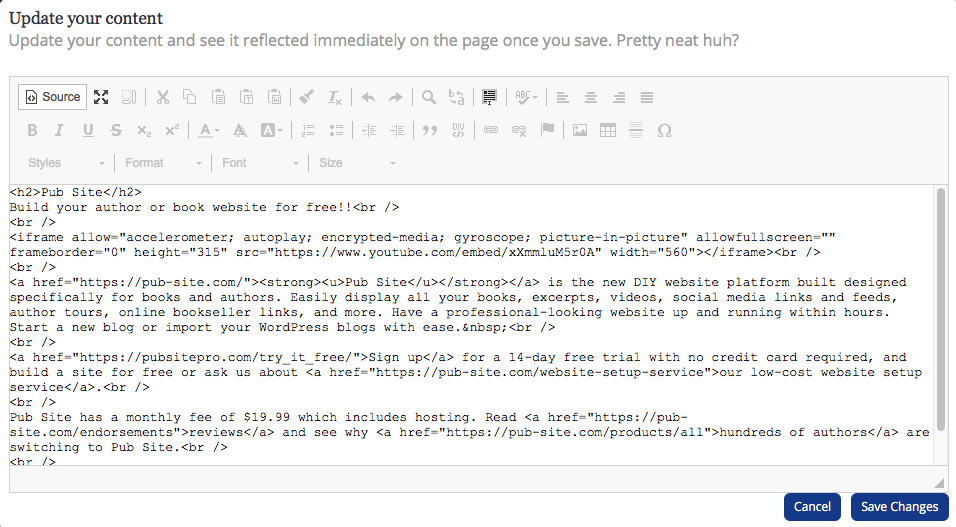 Tip: An easy way to find where you want it is to put in a bunch of Xs while in regular edit view, then click on Source and you can easily find the XXXXX you entered. Replace the Xs with the embed code: