Popular Topic:
Recent Posts
Adding an Author
If you would prefer a short video on this topic, click here.

If you would like to add an author to your website, go to the author's tab. At the top right click, + Add Author.





You will see a pop up with an opportunity to input your photo, name, and a short biography. To add your photo, click on the empty photo box and you will be allowed to download the image from your files. After inserting your photo, enter your name and a short biography. Once you click add author on the bottom right you will still have the opportunity to enter your long biography.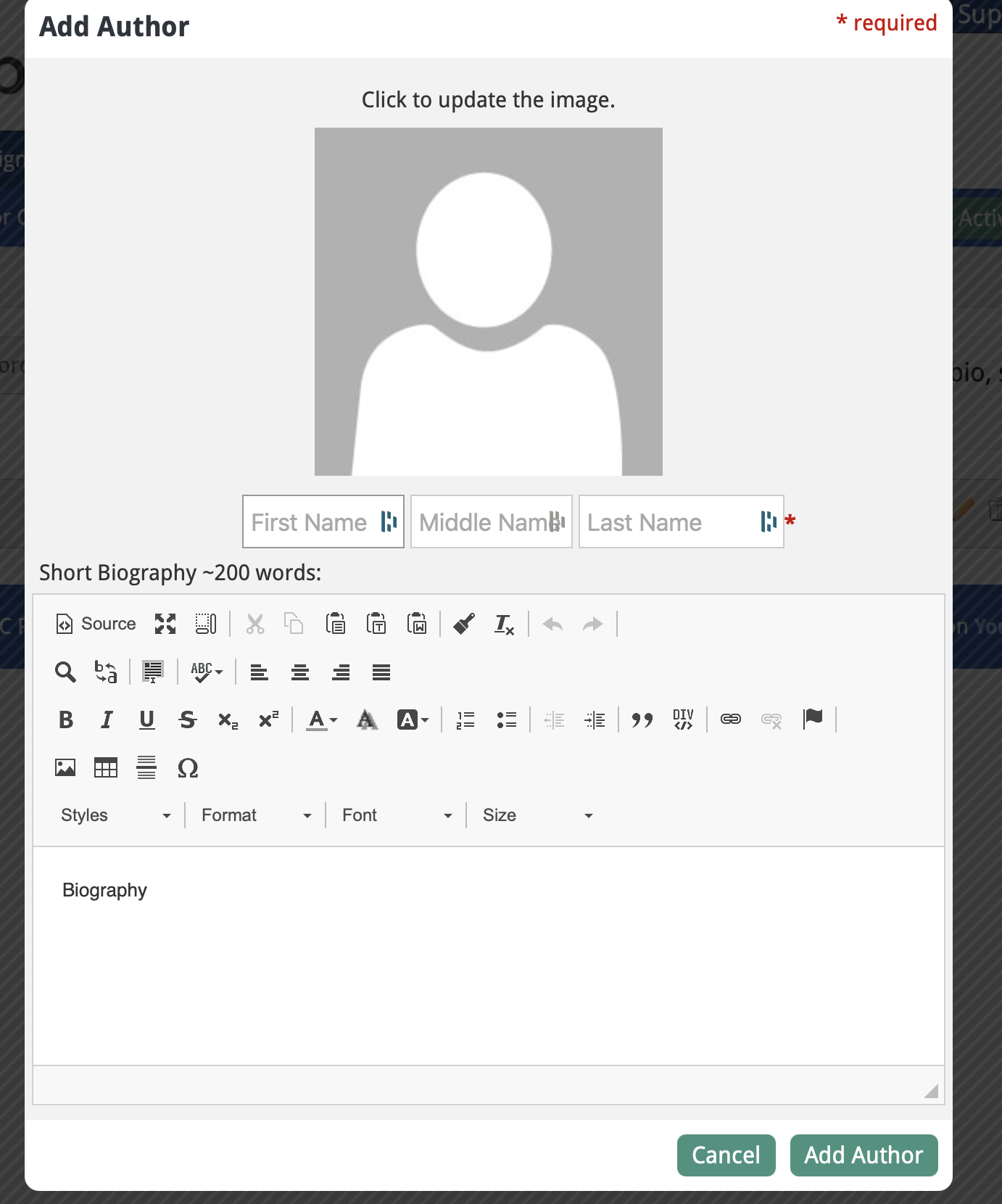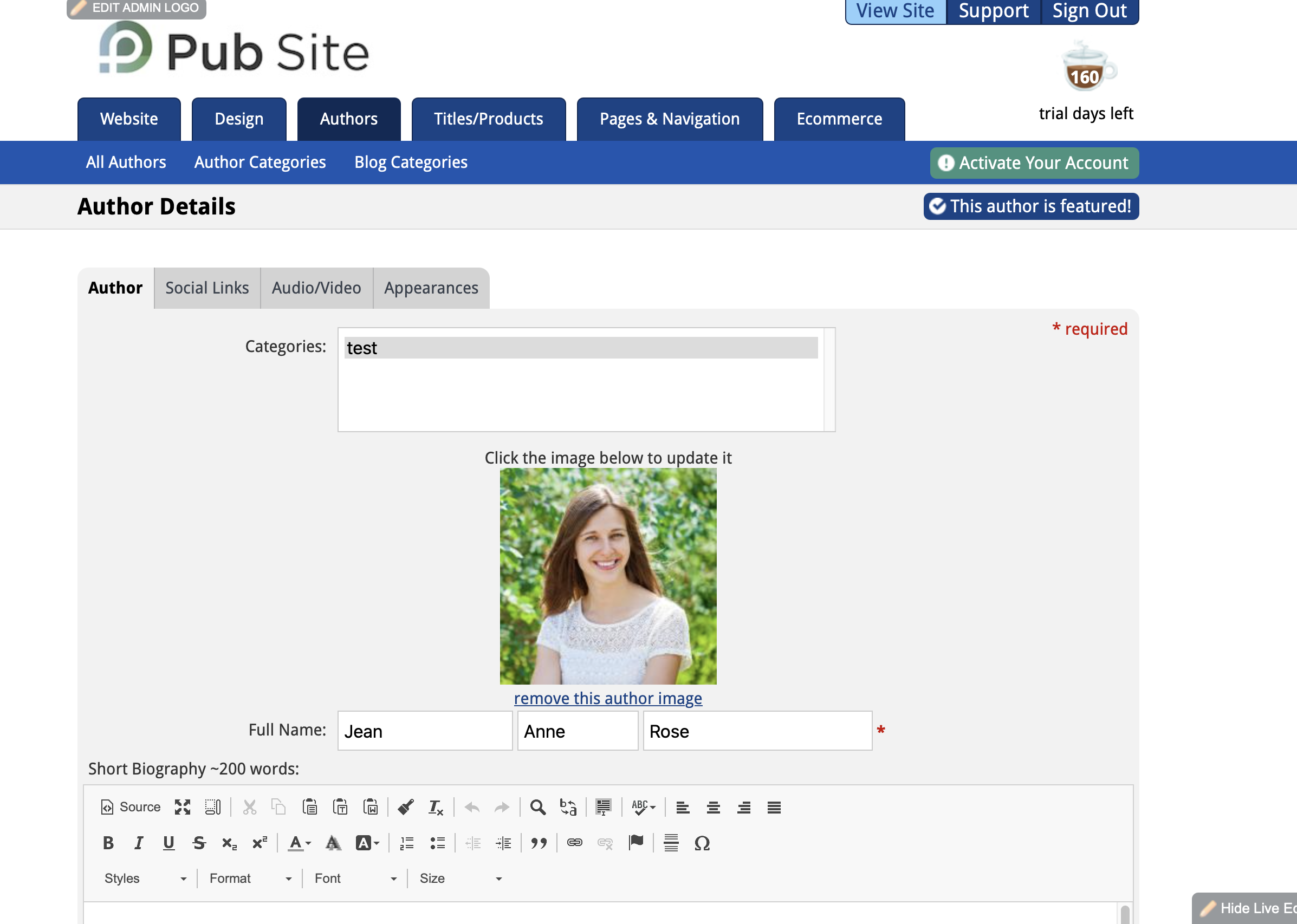 After you've completed your full biography, you can select the tabs to the right of the author tab. You can insert your pasted social media links, an embed code from a youtube video or audio, and lastly appearances.