Popular Topic:
Recent Posts
Adding Author Appearances
With Pub Site, it is easy to add author appearances to your website. Once you enter yourself as an author,
Click on the Authors tab in the menu bar
Click on the small pencil to the right of the author name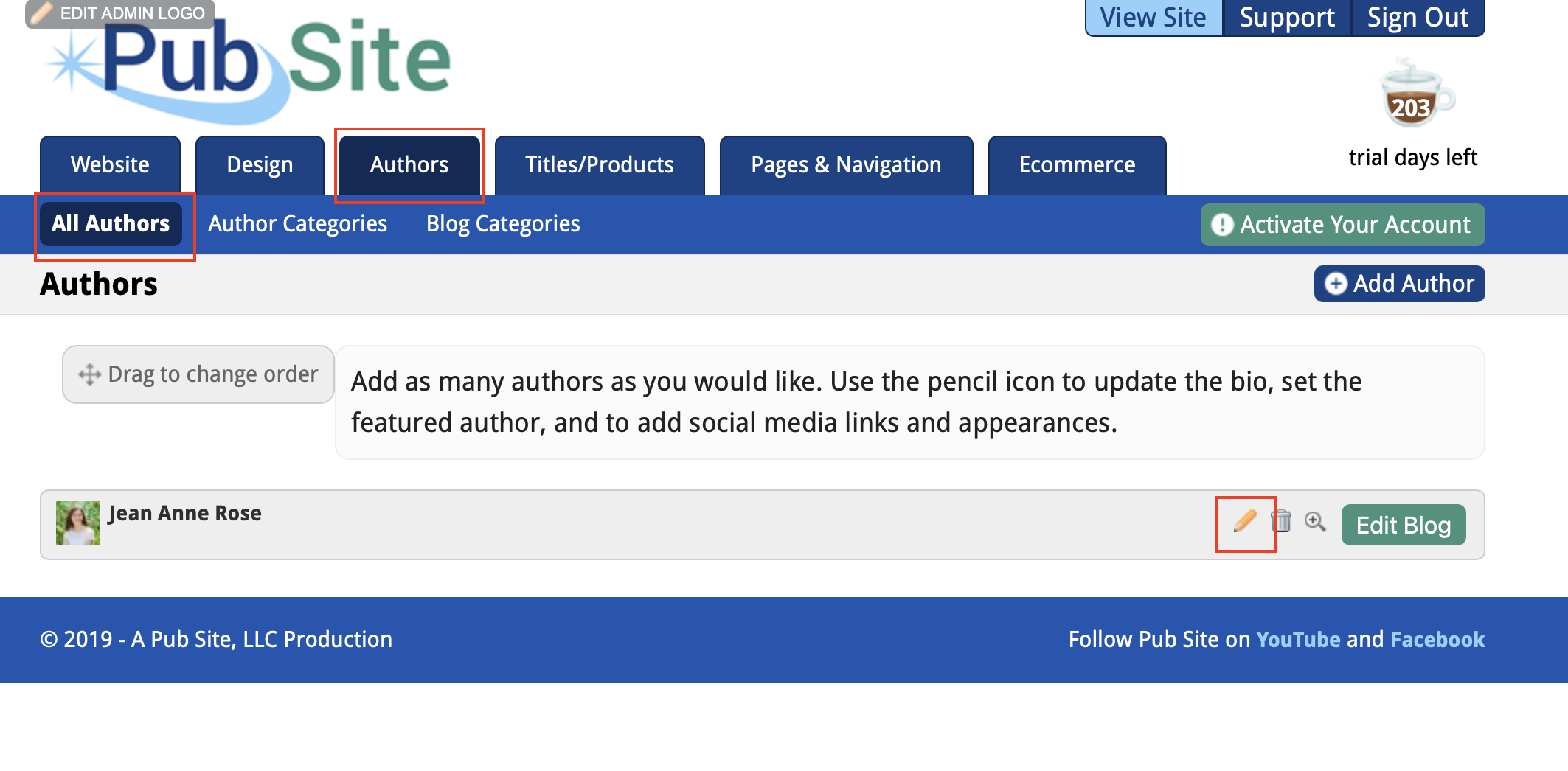 3. You can add and edit appearances in this section. Appearances will automatically display on the Appearances page (yourdomain.com/appearances). To add that page to your site menu, click on the Pages & Navigation tab in the admin menu and drag the appearances page icon from the box on the right into the box on the left. Click Save Changes.
4. To add appearances: