Popular Topic:
Recent Posts
Adding Bookseller Buttons
You can add the bookseller buttons for a book by going Titles/Products, selecting the Book, and going to the Purchase Links tab. Here, you can copy and paste links of the book page from the book seller's site.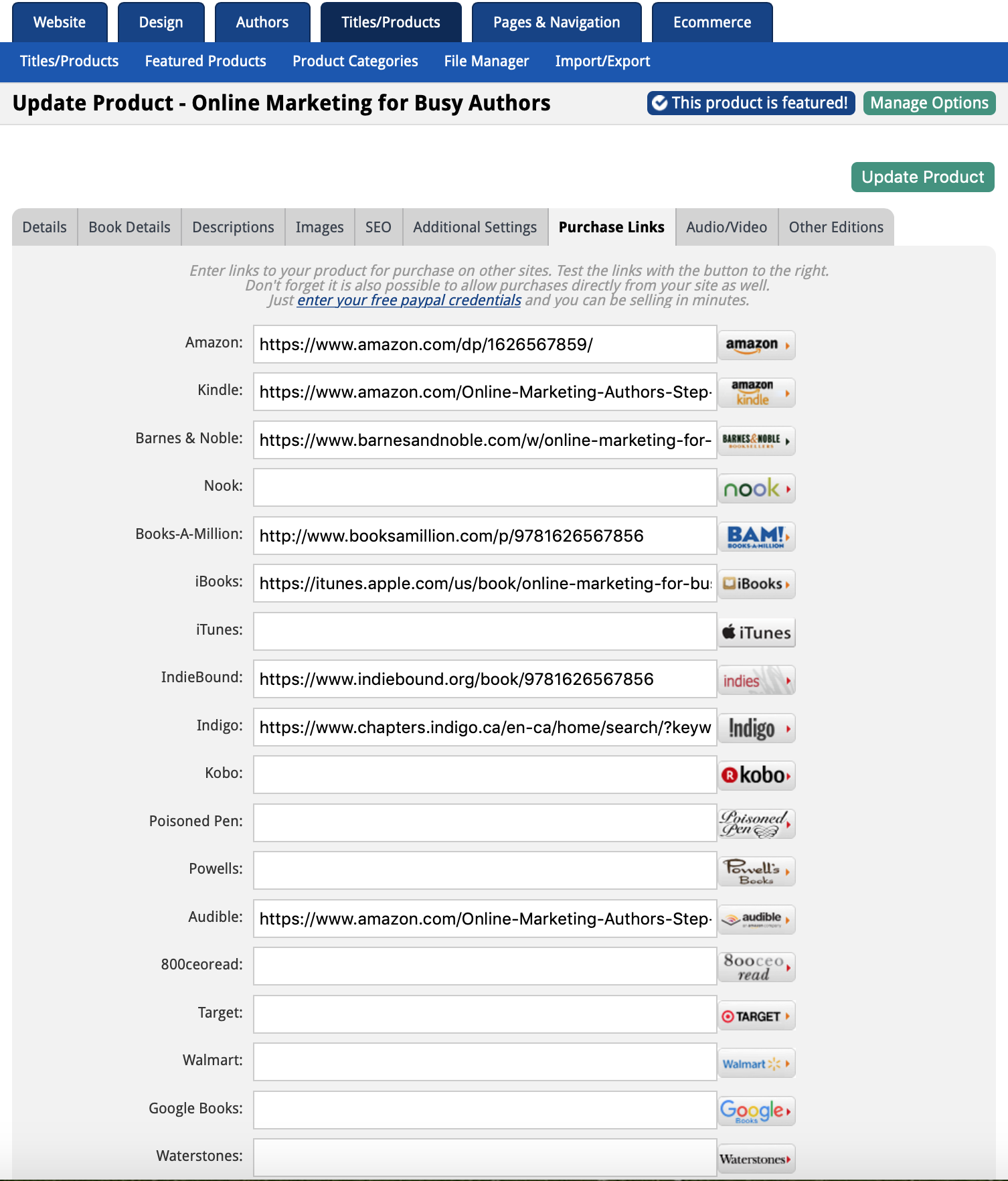 There are Author and Publisher fields at the bottom of the page. If you cannot find a seller you are looking for on this list, use the Buy field to add a different seller.

The fields that you add links to will appear as buttons on the book page. To display seller links on the home page of your site, go to the Titles/Products tab in the admin menu, select the Featured Products tab in the submenu, and check the box to the right of "Show bookseller links with product on home page".