Popular Topic:
Recent Posts
Arranging the Order of Books
Books are in descending publication date automatically. Use this option if you don't want to order your books by publication date. First, go to the Titles/Products tab in the admin menu and select the product you wish to appear first. Go to the Details tab, and find the Order By field.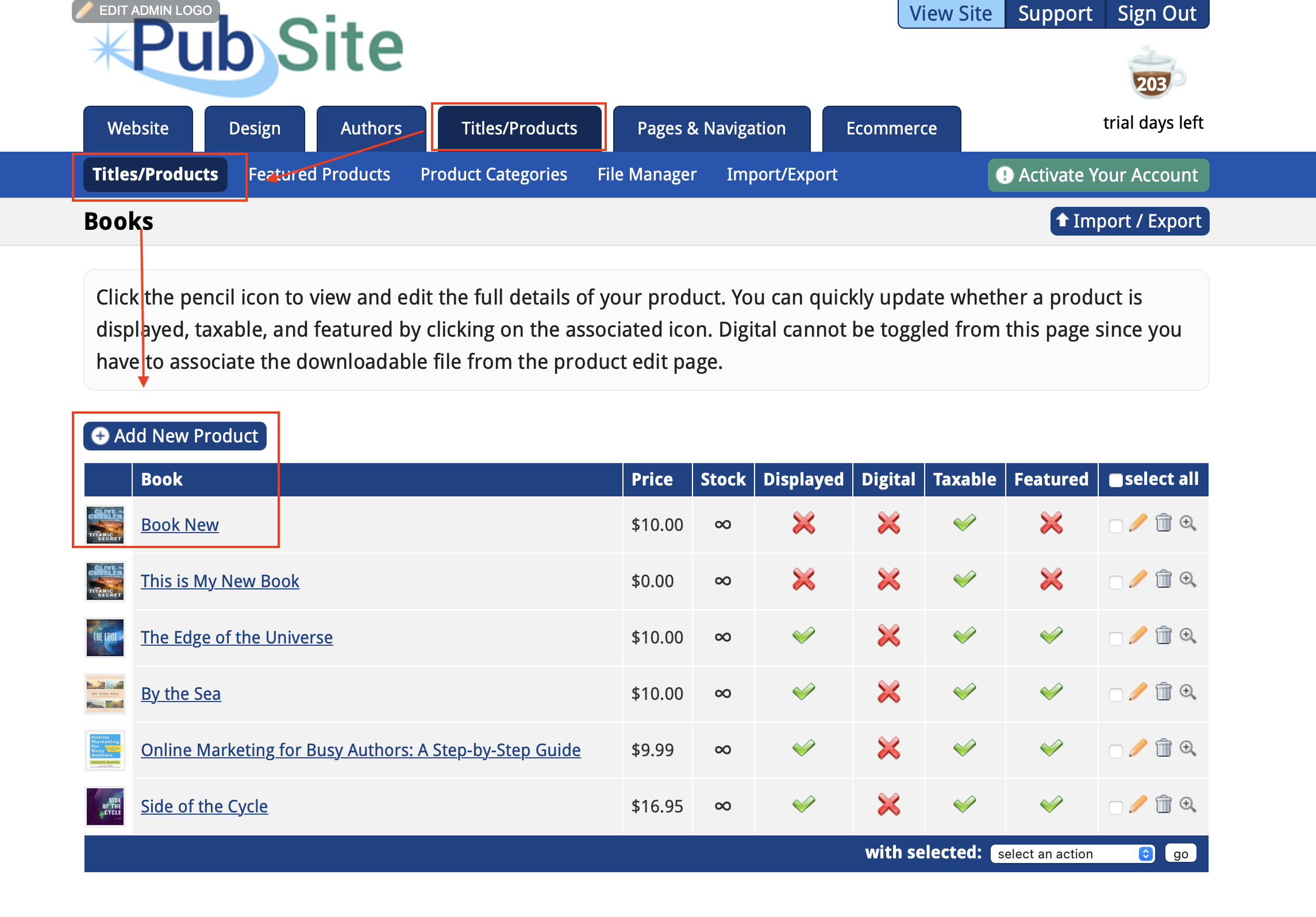 If you wish this book to appear first, add "a" to this the "Order By" field, below. If you want this book to be second, add "b" to this field. Add books in the order you wish by adding them in alphabetical order in this field.

If you need more flexibility or have many books to add you can use two or three letters in this field, such as: "aa", "ab", "ac". Basically, alphabetically.