Popular Topic:
Recent Posts
Google Search Console and Sitemaps
Learn about the benefits of Google Search Console here and decide if it's something you would like to do. Check out this user guide to read about their best practices. If you want to register your website with Google and submit a sitemap, follow these instructions.
Google Search Console
Sign in to your author Gmail account (SIGN OUT of all other Gmail accounts, like personal). Go into Pub Site Admin and go to Website, Marketing, and click on Google Webmaster Tools.






Then scroll to the bottom of the page.




Paste in your website https URL (example: https://pub-site.com) in the section on the right and get automatically verified if you have previously set up Google Analytics. If you have not set up Google Analytics, do that first and then come back to this step.



Next, paste in your https URL at the top of the page where it says "Inspect any URL in 'your website.'" Then click enter. You will see a popup window, "Retrieving data from Google Index." When you see a message that says, "URL is on Google," click "Request Indexing."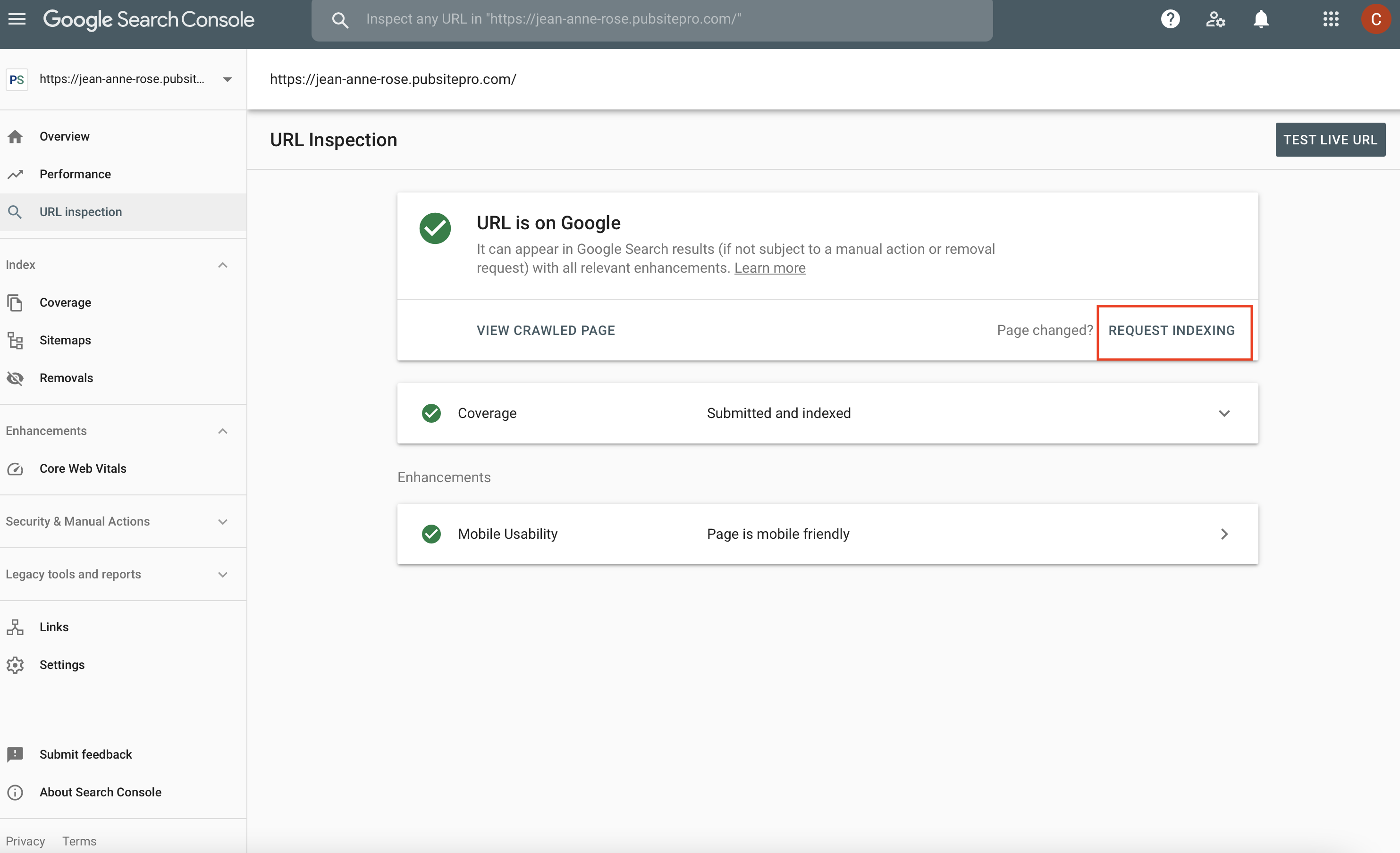 Google Sitemaps
In your Google Search Console admin view, click "Sitemaps" in the menu on the left. Then, go back to your Pub Site Admin window, go to the Marketing page, and copy your Sitemap URL at the very bottom of the page.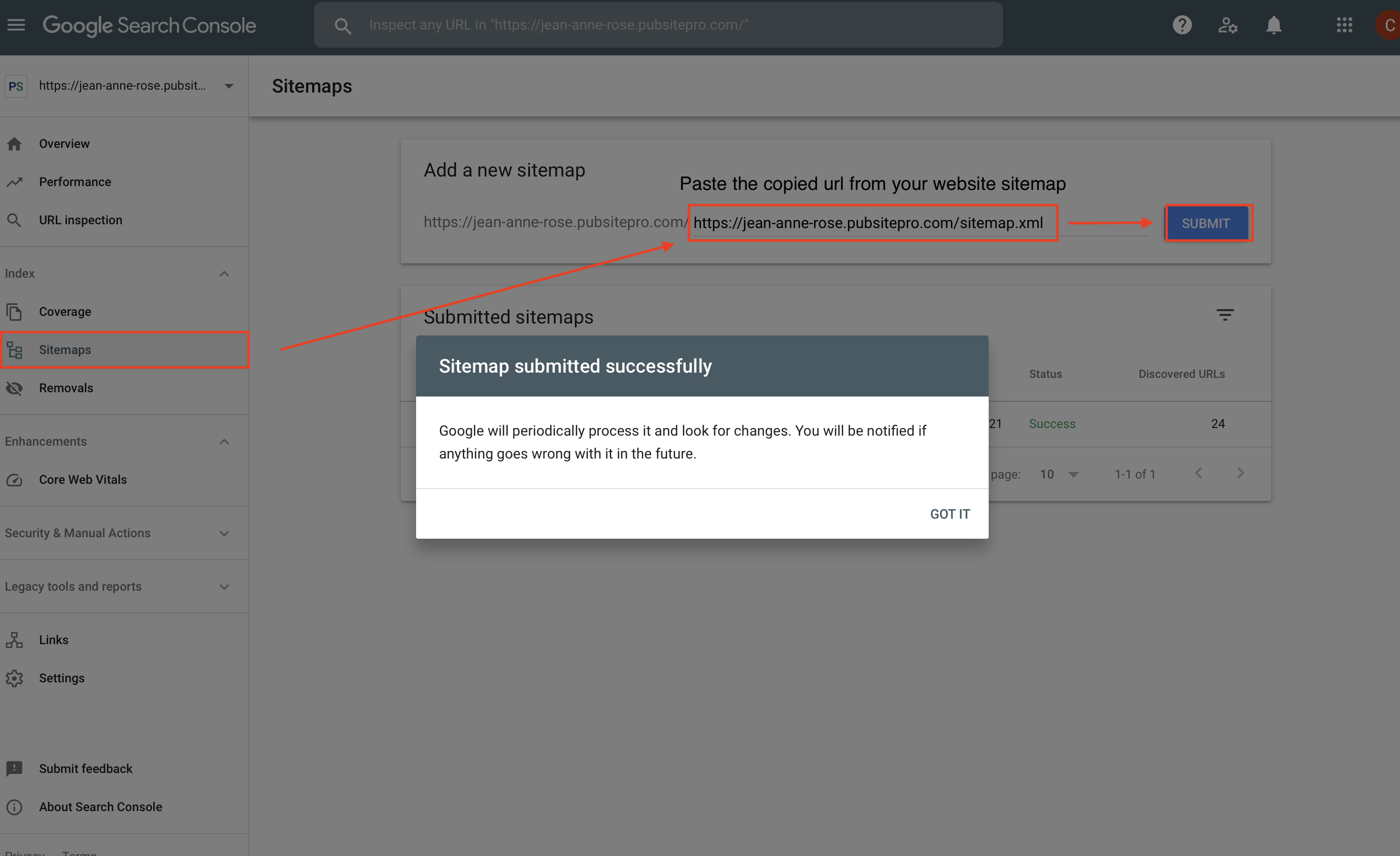 Go back to your Google Search Console admin window and paste this URL in the section "Add a new sitemap" and click "Submit." Once you have successfully submitted your sitemap, you will see a success message below with the number of URLs on your website.





For more information, check out these google sitemap guidelines.
https://developers.google.com/search/docs/advanced/sitemaps/build-sitemap