Popular Topic:
Recent Posts
How to import your Wordpress blog posts into your website
If you have a WordPress site/blog you can export the blog posts from WordPress and import them into your Pub Site website.

Here are the steps to do this: For instructions on how to export your WordPress blogs read here. Export only your Posts, not Pages, Comments, or anything else.

In your Pub Site Admin, select the Authors tab, then to the right of the author click on Edit Blog:


On the top right you will see an Import Wordpress Posts button. Click on it to select and upload the file: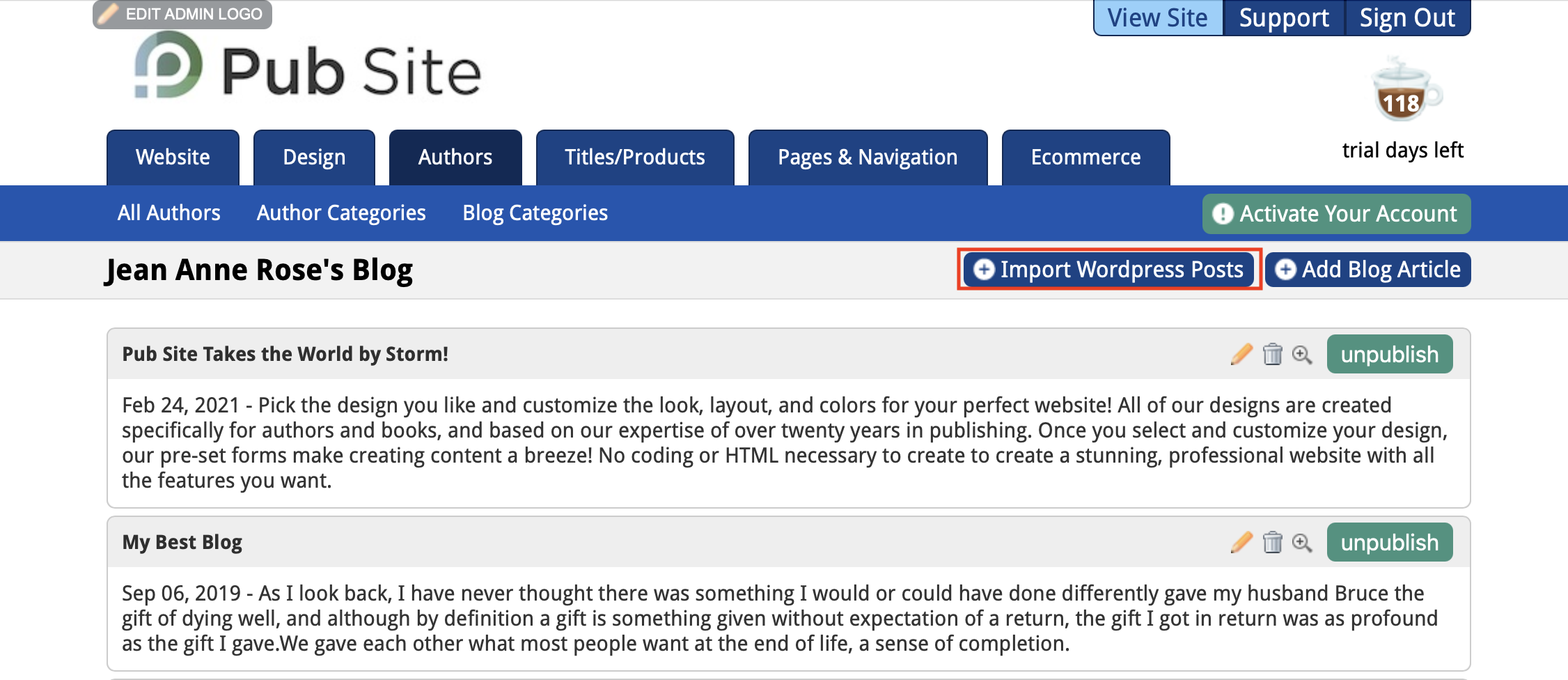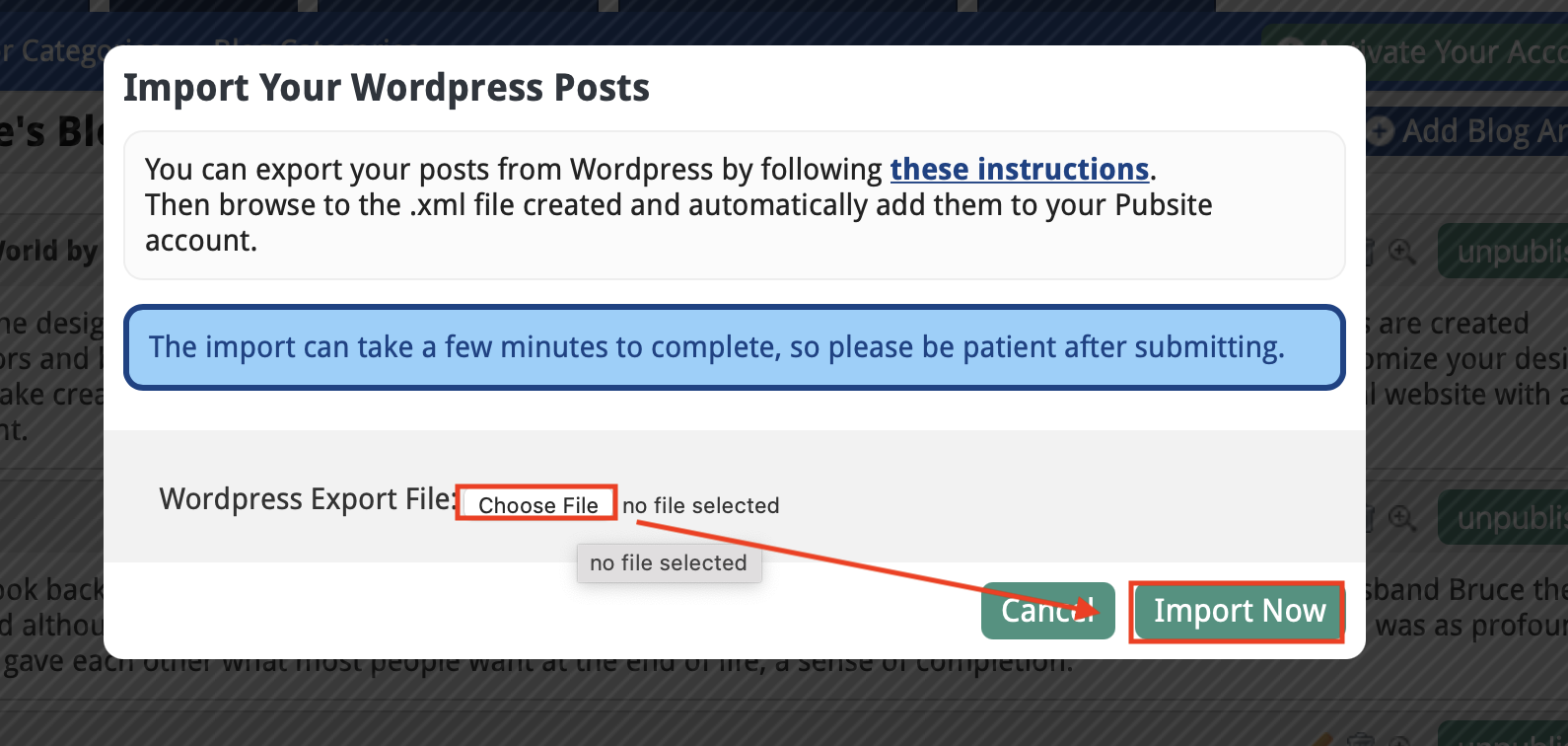 If there are many posts, this can take some time, and you may eventually get a timed out or error message. Ignore it and let it keep going. Don't interrupt it. It has to import your posts AND copy all of the images from your posts over to your Pub Site.