Popular Topic:
Recent Posts
Using a Gmail Address in Your Contact Form
The two contact forms in your Pub Site work by sending you the message to an email address of your choice.

If you are are using a Gmail address in your contact form and are not receiving your messages, Gmail filters may be why. Please start by checking your spam folders. Also, Gmail has other folders in which it will put incoming emails, including "Social" and "Promotions" as shown in the screen capture below. Try there. Or maybe click on "All Mail" to see if it displays there. Here are the folders you might find. Some are hidden and you have to clcik on them to expand the list.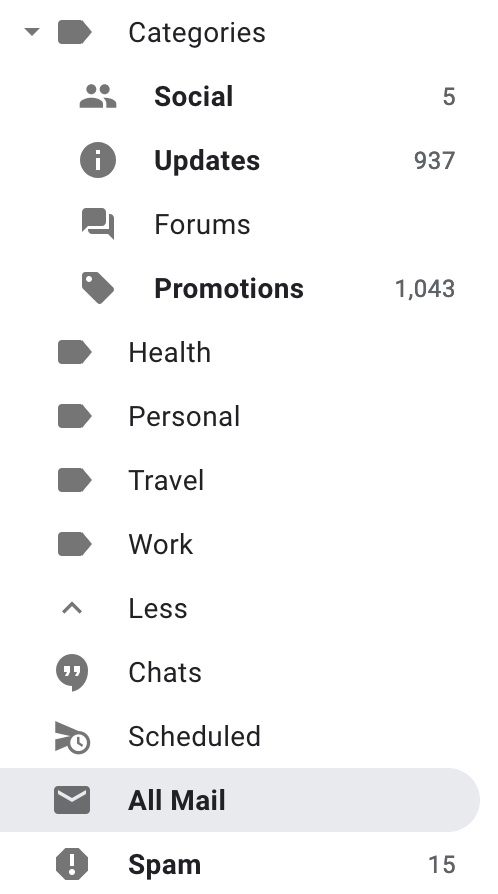 If you would like to confirm your email address is correct, log in and hover over the email forms tab on the second bar, then select contact form.