Popular Topic:
Recent Posts
Using the Photo Gallery Feature
To create a gallery, go to Pages & Navigation in Admin. Click on "Add New Page" at the top right. Name the page and select Photo Gallery from the Type dropdown menu. For 'link' enter what you want the URL to be, for example, photos, or my-photos, etc. ***Important: you cannot use the word 'gallery' in that box.

Fill in the SEO fields, especially the Page Title (important for search engines). Click on "Add Page" and it will bring you back to Pages & Navigation. Click on "Save Changes". Your new page will be at the bottom in the right side box. Select it and click on the green "Modify Content" button to go to the new page.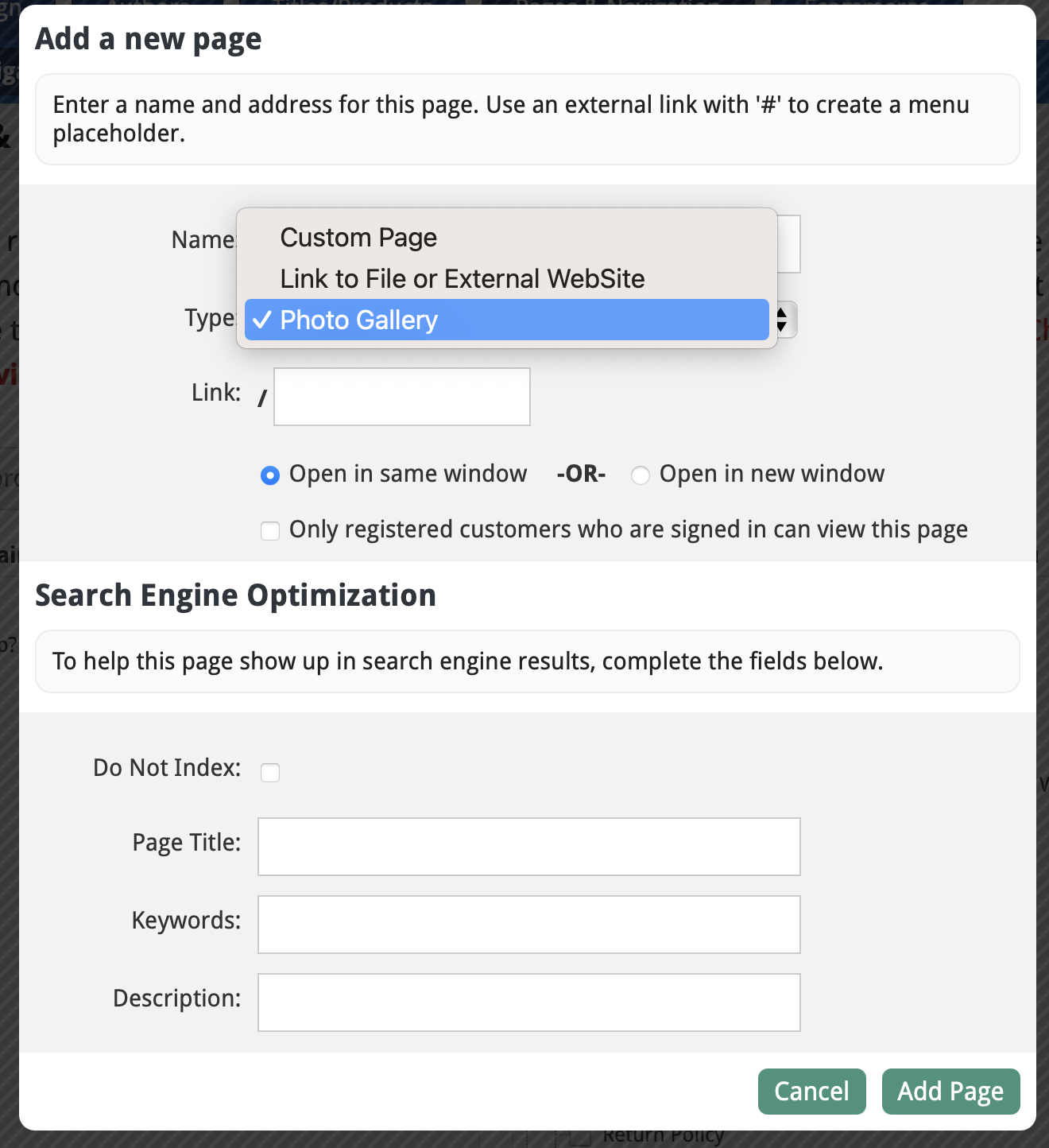 Click on the "Add or Remove Photos" button and the file manager window will open. Either drag-and-drop files into the window or click on the Upload button to select files. Click on and drag photos to change their order. Enter captions if you want.

To view how it will appear, you may have to either log out or use a different browser to which you are not logged in.

Check below for video demonstrations on how to create a photo gallery and remove photos from your gallery!