Popular Topic:
Recent Posts
How to Feature a Book on the Homepage and Sidebar
If you want to showcase a book on the homepage and make it the featured book on your Pub Site website, follow these steps. The book that will automatically appear in the sidebar is the one placed at the number one position in the Featured Products section.
First, you'll want to make sure the book is checked as featured:
Log into your website dashboard.
Go to the "Titles and Products" tab.
Find the book you want to feature and click on it on the red x underneath the featured box. If it's already checked but not featured, follow the instructions below.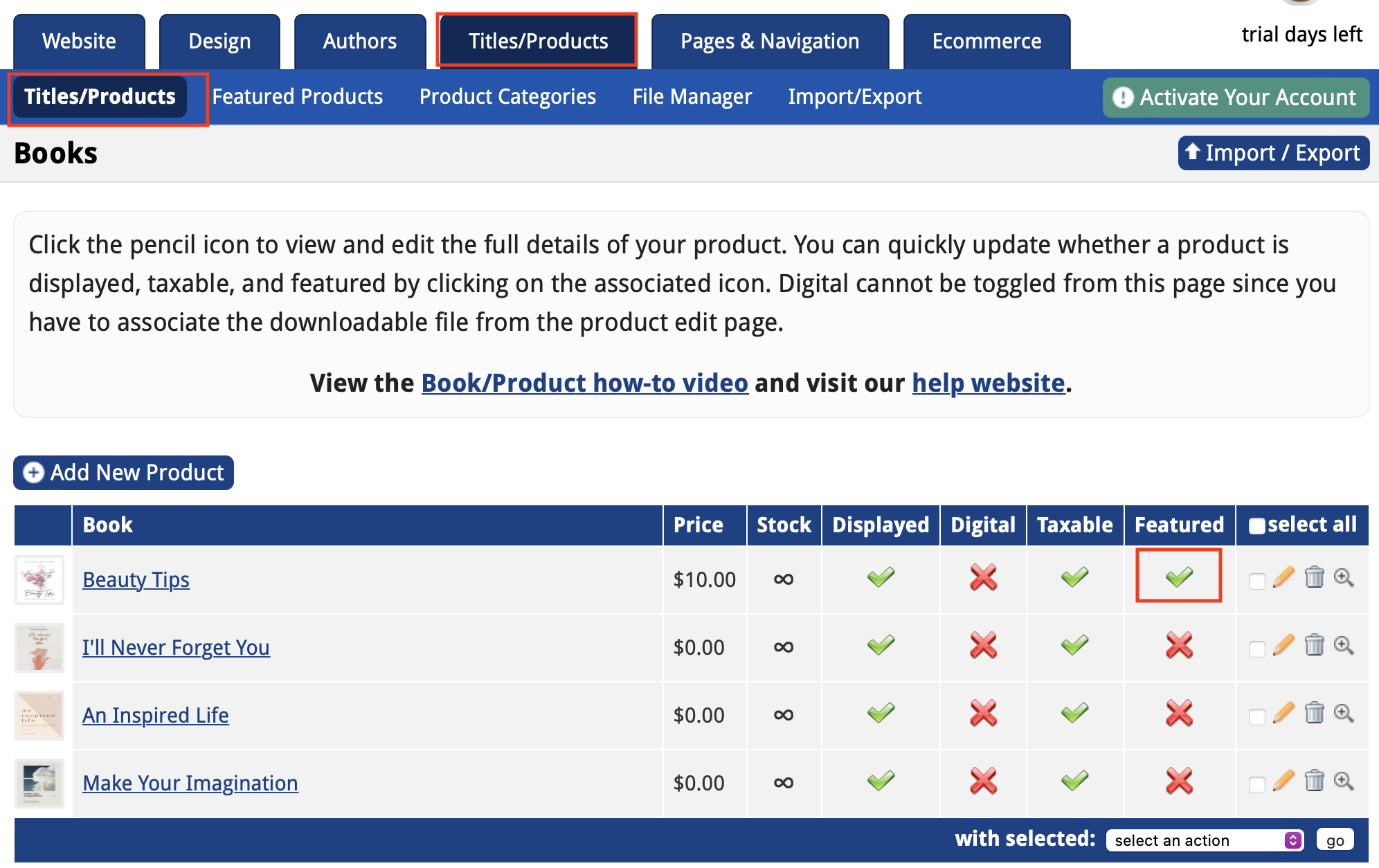 After that, you can rearrange the books in the order you choose. This comes in handy when you use the carasoul feature. Otherwise, you will want to make sure your book is in the front.
1. Click on the Titles/Products tab, then the Featured Products in the submenu.
2. Drag the book you want into the first position and continue to organize in the order you'd like.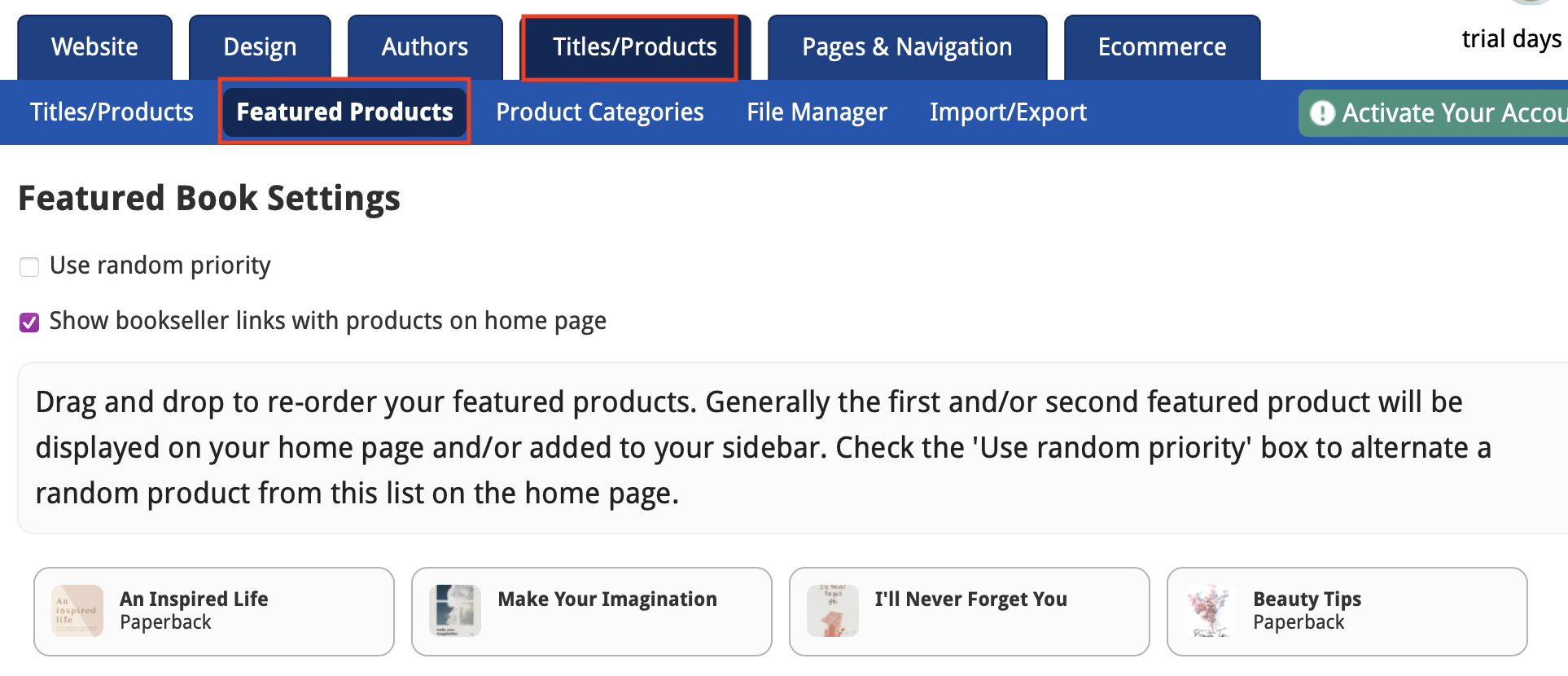 By following these steps, you will add the book to the home page and make it the featured book. This will ensure that it stands out and gets highlighted on your website.
Note: You can customize the sidebar further by creating a new sidebar widget. This is for editing an existing widget, but you can click on Add New Widget, add content to it, Save Changes, then drag it over from the right side to the left and save again. This can be for another book or anything else:
https://pubsitehelp.com/product/sidebar-instructions