Popular Topic:
Recent Posts
Separate Categories
Please follow these steps to set up two separate categories besides books. Most members use this for other items they would like to sell that they do not want on their book pages.

— set up a category


— add the product, and add it to that category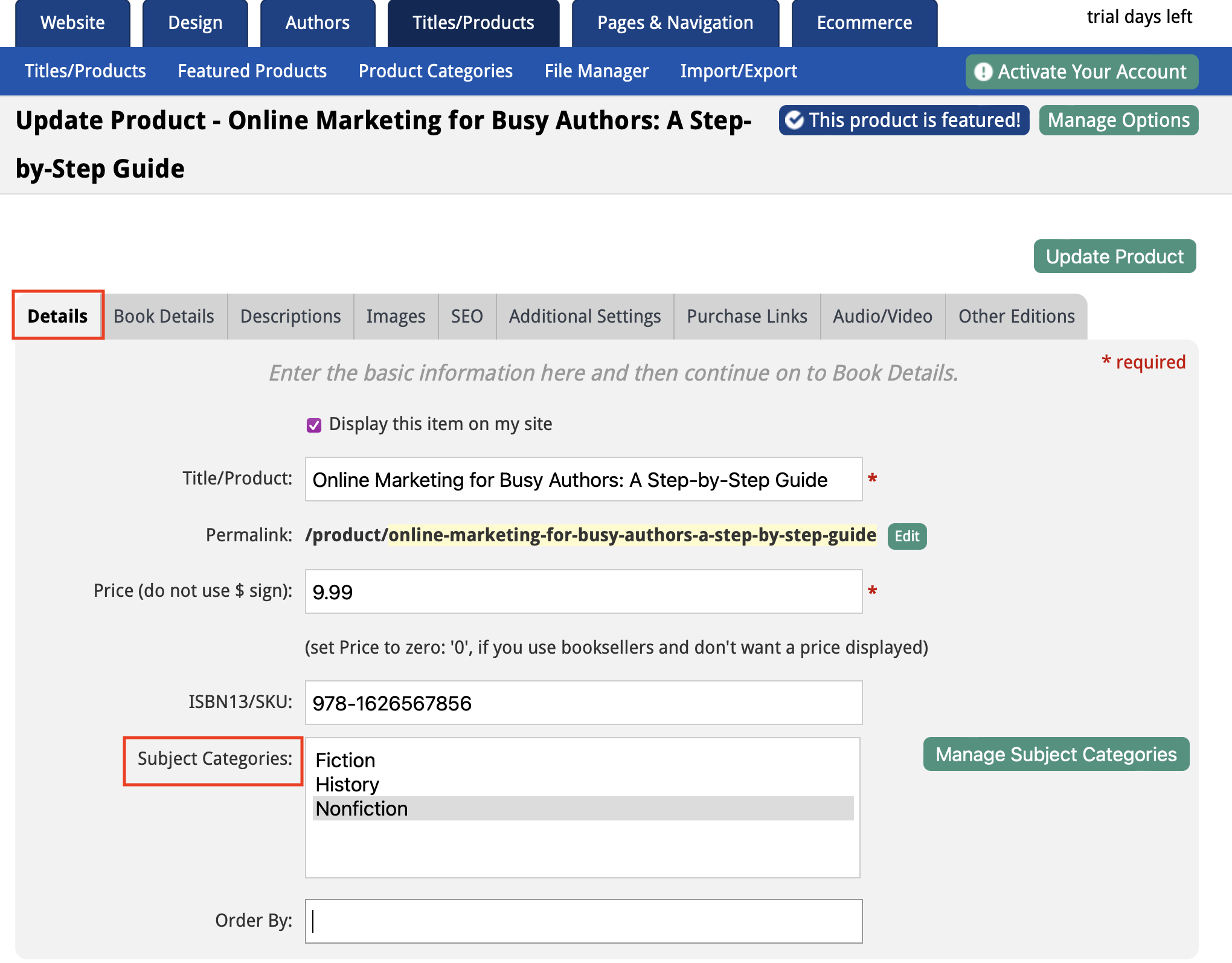 — View the category page in the live site and copy the link starting after the .com. To view the category page, you can add the widget to the sidebar temporarily to go to it. Learn how to set up your sidebar here.

— create a menu button that goes to it. Follow these instructions to learn how to add a new page to your menu here.

To have the product not show on the /books page you might have to create a category for Books, add each book to it, then set up a menu button going to that category and remove the /books page.